There has been some very interesting results for all things Peugeot at two auctions held in Paris recently.
Artcurial at Retromobile 8/2/2013
A Fantastic 1981 504 Cabriolet raised an eye watering 33358 euros (inc premium)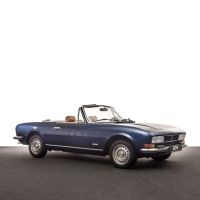 A beautiful 1936 402 Eclipse was sold for 172,747 euros (inc Premium)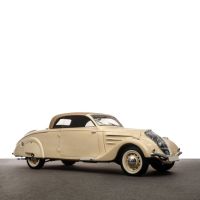 Also at Retromobile a Panhard Dyna 17 Cabriolet Tigre made the vendor happy having raised 71,742 euros (inc Premium) The Panhard name was until very recently owned by the PSA group!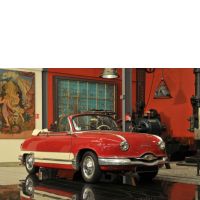 Over at Bonhams in Paris 7/2/2013
A selection of vintage Peugeot posters made 525 euros,1187 euros and 1062 euros repectively. Have you got any lurking in your garage?
A very nice 1948 202 Canadienne was sold for 28,750 euros (inc premium) Not bad for a car that had been for sale on various French websites for over a year at 10900 euros! Lot`s of French Tax to be paid there I think!